Centre constitutes committee for implementation of 2015 Paris Agreement
News: The Government of India has constituted the Apex Committee for the Implementation of the Paris Agreement(AIPA).
Facts:
Composition: It will have 17 members with the secretary, Union Ministry of Environment, Forest and Climate Change(MoEFCC) as the chairperson and the additional secretary, MoEFCC as the vice chairperson.
Mandate: Ithas been constituted with the following mandate:

To ensure that India is on track towards meeting its climate change obligations under the Paris Agreement.
To regularly communicate and report the Nationally Determined Contributions(NDCs) to the United Nations Framework Convention on Climate Change (UNFCCC).
To define the responsibilities of the government ministries that would be crucial in achieving the country's climate change mitigation and adaptation goals and submit a report every six months.
To act as a national authority for the regulation of carbon markets in India.
Additional Facts:
Paris agreement: It was adopted at the UNFCCC COP21 held in Paris in 2015.It aims to keep global temperature rise in the 21st century well below 2 degrees Celsius above pre-industrial levels and pursue efforts to limit the temperature increase even further to 1.5 degrees Celsius.
Nationally Determined Contributions(NDCs): These are the accounts of the voluntary efforts to be made by countries that are a part of the Paris Agreement, to reduce greenhouse gas emissions and mitigate the impacts of anthropogenic climate change.
India's NDCs: The three quantitative goals in the Indian NDCs are:

A 33-35% reduction in the gross domestic product emissions intensity by 2030 from 2005 levels
A 40% share of non-fossil fuel based electricity by 2030
Creating a carbon sink of 2.5-3 billion tonnes of carbon dioxide through afforestation programmes.
India rejects OIC reference to Kashmir
News: India has rejected Organisation of Islamic Cooperation(OIC) unwarranted references about Jammu & Kashmir made in resolutions adopted at the 47th Council of Foreign Ministers(CFM) session.
Facts:
Organisation of Islamic Cooperation(OIC)(formerly Organization of the Islamic Conference) is an international organization founded in 1969 consisting of 57 member states.
Objective: To safeguard and protect the interests of the Muslim world in the spirit of promoting international peace and harmony among various people of the world.
Significance: It is the second largest intergovernmental organization after the United Nations.
Headquarters: Jeddah, Saudi Arabia.
Permanent delegation: OIC has permanent delegations to the United Nations and the European Union.
India and OIC: India is not a member of the OIC. However,India was invited as a guest of honour at the 46th Session of the Council of Foreign Minister in 2019.
Additional Facts:
Gulf Cooperation Council(GCC): It is a regional intergovernmental political and economic union established in 1981.

Members: Bahrain, Kuwait, Oman, Qatar, Saudi Arabia and UAE
Headquarters: Riyadh, Saudi Arabia.
Nagaland's Hornbill Festival to be celebrated virtually
News: Nagaland will be taking its 21st edition of the Hornbill Festival to a virtual platform from December 1 to 5,2020.
Facts:
Hornbill Festival:It is a celebration held every year in Nagaland.The festival is also called the 'Festival of Festivals'.
Organized by: Nagaland State Tourism and Art & Culture Departments.
Aim: To encourage inter-tribal interaction and to promote culture through colourful performances, crafts, sports, food fairs, games and ceremonies.
Named after: The festival is named after the Great Indian hornbill,the large and colourful forest bird which is displayed in the folklore of most of the state's tribes.
Additional Facts: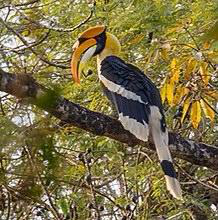 Great Indian Hornbill: It is one of the larger members of the hornbill family.It is found in the Indian subcontinent and Southeast Asia.
State Bird: It is the state bird of Kerala and Arunachal Pradesh.But it is not a state bird of Nagaland.
IUCN Status: Vulnerable
CITES: Appendix I
Threats:Logging, Forest clearance for agriculture, susceptible to hunting pressure among others.
Labour ministry seeks stakeholders' comments on draft rules under OSH Code
News: The Ministry of Labour has sought feedback from stakeholders on the draft rules under the Occupational Safety, Health and Working Conditions(OSH) Code Rules, 2020.
Facts:
The Code repeals and replaces 13 labour laws and provides for the operationalisation of provisions in the Code related to safety, health and working conditions of the dock workers, building or other construction workers and mines workers among others.
Key Provisions of the Draft Rules:
Appointment: It provides for appointment letters in prescribed format including designation, category of skill, wages, avenue for achieving higher wages or higher position to every employee of an establishment within three months of coming into force of the rules.
Annual Health Examination: It also made provision for annual health examinations to be conducted by the employer free of cost for every worker of factory, dock, mine and building or other construction work who has completed 45 years of age.
Journey Allowance: Provision has also been made in the rules for journey allowance once a year.
Single License: An all-India single licence for contractor supplying or engaging contract labour in more than one state for five years has been provided as against work order-based licensing at present.
Contract Labour: Prohibition of employment of contract labour for core activity of an establishment and classification of core and non-core activities, are also provided in the OSH Code.
Safety Committees: Under the rules, safety committees have been made mandatory for every establishment employing 500 or more workers to provide an opportunity for the workers to represent their concern on occupational safety and health matters.
Overtime Work: It provides that for calculating overtime on any day, a fraction of an hour between 15 to 30 minutes shall be counted as 30 minutes. Currently, less than 30 minutes is counted as no overtime.
ICMR approves dry swab-direct RT-PCR method
News: Indian Council of Medical Research(ICMR) has approved a dry swab-direct RT-PCR testing method for the COVID-19 developed by CSIR-Centre for Cellular and Molecular Biology(CCMB).
Facts:
Dry Swab-direct RT-PCR method:It is a simple variation of the existing RT-PCR method which is aimed at scaling up the testing by two to three fold with no new investment of resources.
What is the existing method? In the current method, nasopharyngeal or oropharyngeal swab samples collected are generally placed in a liquid called Viral Transport Medium(VTM).The samples are then packed with extra care to avoid leakage of the liquid.These complications increase the processing time and also increases the cost of the testing.
How is Dry Swab-Direct RT-PCR method different? This method involves collecting and transporting the nasal swab in a dry state which makes transportation and handling of the samples easy and less prone to spillage and spread of infection.Secondly, the step of RNA isolation from the sample is omitted and involves only simple processing of the sample followed by direct RT-PCR using the kit recommended by ICMR.
Benefits: Cost effective; Easy to implement with no requirement of new kits; Existing manpower can perform this with no additional training; and can ramp up the testing capacity in the country quickly.
Additional Facts:
RT-PCR: It is primarily based on Polymerase chain reaction(PCR), a process that repeatedly copies and amplifies the specific genetic fragments of the virus ensuring that there is enough of a sample to conduct the analysis.
Japan's Hayabusa2 spacecraft carrying asteroid soil samples nears Earth
News: Japanese Hayabusa 2 spacecraft is nearing Earth after a year long journey home from a distant asteroid with soil samples and data that could provide clues to the origins of the solar system.
Facts:
Hayabusa 2 spacecraft: It is an asteroid sample-return mission operated by the Japanese space agency(JAXA).
Objective: To study the asteroid Ryugu and to collect samples to bring to Earth for analysis.
Why study Asteroid Ryugu?Ryugu is a C-type asteroid – a relic from the early days of the Solar System.Scientists think that C-type asteroids contain both organic matter and trapped water which might have been responsible for bringing both to Earth thereby providing the planet with the materials necessary for life to originate.