News: The Human Freedom Index 2020 has been jointly released by Fraser Institute in Canada and the Cato Institute in the United States.
Facts:
About the index: The index presents a broad measure of human freedom, understood as the absence of coercive constraints.
Parameters: It uses a 0 to 10 scale to measure personal freedom based on parameters such as rule of law, safety and security, identity and relationships, freedom of movement, economic freedom, ability of individuals to make their own economic decisions without government or crony interference.
Key Takeaways:
Topped by: New Zealand has topped the index followed by Switzerland and Hong Kong.
India: India has been placed at the 111th spot out of 162 countries.
Other countries: The index put China at 129 rank, Bangladesh at 139 and Pakistan at 140.Further, the three least-free countries in descending order are Venezuela, Sudan and Syria.
Isro launches India's 42nd communication satellite CMS-01
News: Indian Space Research Organisation(Isro) has launched the country's 42nd communication satellite named CMS-01.
Facts:
CMS-01: It is a communication satellite launched by the Indian Space Research Organisation(ISRO) on board the PSLV-C50.This satellite is a replacement of GSAT-12.
It is envisaged to provide services in the Extended-C Band of the frequency spectrum whose coverage will include the Indian mainland, Andaman-Nicobar and Lakshadweep Islands,
The satellite is expected to have a mission life of more than seven years.
India and Bangladesh PM jointly inaugurates Chilahati-Haldibari rail link
News: India and Bangladesh Prime Minister has jointly inaugurated a railway link between Haldibari in India and Chilahati in Bangladesh during the virtual bilateral summit.
Facts: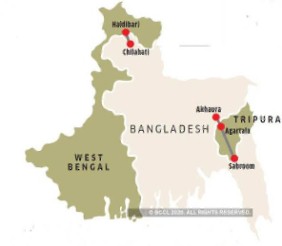 Haldibari-Chilahati rail link: This rail link was part of the Broad Gauge main route from Kolkata to Siliguri.However, the war of 1965 effectively cut off all the railway links.
Significance: This rail link is expected to enhance the connectivity to Assam and West Bengal from Bangladesh.
Other rail which are operational? The other rail links which are operational between India and Bangladesh are — Petrapole (India) – Benapole (Bangladesh); Gede (India) – Darshana (Bangladesh); Singhabad (India)-Rohanpur (Bangladesh); and Radhikapur (India)–Birol (Bangladesh).
News: A mutated variant of the novel coronavirus has been associated with recent infections in the UK.
Facts:
Mutation: It means a change in the genetic sequence of the virus.
Mutation in Covid19: In the case of SARS-CoV-2, which is an RNA virus, a mutation means a change in the sequence in which its molecules are arranged. A mutation in an RNA virus often happens when the virus makes a mistake while it is making copies of itself.
What is the new mutation? UK researchers have identified it as N501Y. The virus carrying this mutation has caused new infections in the United Kingdom(UK).
News: Project Loon has set a new record for the longest stratospheric flight by staying in air for 312 days.
Facts: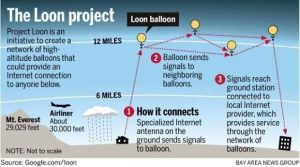 Project Loon: It is a project under a Google subsidiary.It consists of a network of stratospheric balloons designed to bring Internet connectivity to rural and remote communities worldwide.
Additional Facts:
Whitespace Internet: It uses a part of the radio spectrum known as White spaces.White Space refers to the unused broadcasting frequencies in the wireless spectrum.These spaces can provide broadband internet access that is similar to that of 4G mobile.Microsoft is providing whitespace internet to unserved areas of several countries.
Starlink: It is a satellite internet constellation being constructed by SpaceX with the aim to bring internet access to rural and underserved areas around the world.
UNEP announces 2020 Champions of the Earth Award winners
News: UN Environment Programme(UNEP) has announced the winners of the 2020 Champions of the Earth award.
Facts:
Champions of the Earth award: It was launched in 2005 by the United Nations Environment Programme(UNEP).It is the UN's highest environmental honour.
Purpose: It recognizes outstanding individuals and organizations from the public and private sectors and from civil society whose actions have had a transformative positive impact on the environment.
Categories: The award recognizes laureates in the following categories: (1) Lifetime Achievement, (2) Policy Leadership, (3) Action and Inspiration, (4) Entrepreneurial Vision and (5) Science and Innovation.
USD 60 billion investment coming in gas infrastructure: Union Minister
News: The Union Minister has said that India is investing over USD 60 billion in developing a Natural gas supply and distribution infrastructure.
Facts: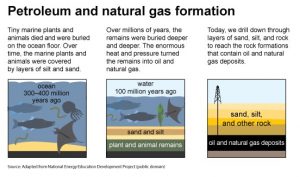 Natural gas: It is a naturally occurring hydrocarbon gas mixture consisting primarily of methane.It is formed when layers of decomposing plant and animal matter are exposed to intense heat and pressure under the surface of the Earth over millions of years.
Contribution: Natural gas currently constitutes 6.2% of all energy consumption in the country.The target is to double the share of natural gas in its energy base to 15% by 2030.
Key Challenges Confronting the energy sector:

Energy Trilemma: It is about providing — sustainably, securely, and affordably-sufficient energy to our growing population.
Uncertainty and Challenges in Global Energy Markets such as US sanctions on Iran and Venezuela, attacks on Saudi oil processing units, volatile conditions in Strait of Hormuz, unrest in the Middle-East and US-China trade war.