House panel recommendations to keep a check on private hospitals
News: The Parliamentary Standing Committee on Home Affairs has submitted its report to the Rajya Sabha Chairman on the management of Covid-19 situation.
Facts:
Key Suggestions given by Panel:
Panel has given suggestion on the four aspects:
the country's preparedness
Augmentation of health infrastructure
Social impact
Economic impact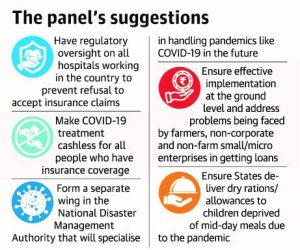 Source: The Hindu
On Country's preparedness
Separate Wing: A separate wing may be formed in the National Disaster Management Authority that will specialize in handling /managing the Pandemics like COVID-19 in the future.
Center-state coordination mechanism: For providing quick response to such crisis, an effective functional institutional mechanism is needed for coordination between the Centre, states, and Union Territories.
On country's Health Infrastructure
Public Health Act: A comprehensive Public Health Act preferably at the National Level with suitable legal provisions to keep checks and controls over private hospitals in times of a pandemic to

curb black marketing of medicines
check the malpractices like selling of hospital beds
denial of the cashless facility
variation in levying charges towards consumables such as PPE kits, gloves etc,

Strengthen Public Health care System: The public sector healthcare delivery system needs to be further strengthened in all the states/ UTs and a uniform healthcare system should be established across the country to deal with the pandemic on a sustained basis in the future.
On Social Impacts
National Database on migrant workers should be launched at the earliest as it will help in the identification of migrant workers and also in delivering ration and other benefits to them.
Inter-state operability of ration cards: It recommended that until the One Nation, One Ration Card is implemented in all states/UTs, inter-state operability of ration cards should be allowed.
Mid-Day Meal Scheme: Central government should coordinate with local administration through state governments to ensure rations/ allowances are delivered on time.
On Economic Impacts
Awareness Campaigns: The Government should hold awareness campaigns on cheaper and effective repurposed medicines to prevent panic-buying of expensive drugs by the people.
Vaccine Authorization: Any vaccine against COVID-19 should be granted emergency use authorisation only after proper consideration and conducting its trials on a sufficient sample size.
Himalayan trillium, an endangered common Himalayan herb
News: Himalayan trillium (Trillium govanianum), a common herb of the Himalayas was declared 'endangered' by the International Union for Conservation of Nature(IUCN).
Facts: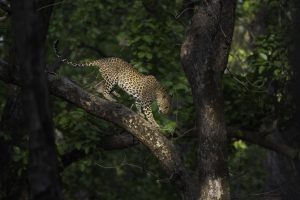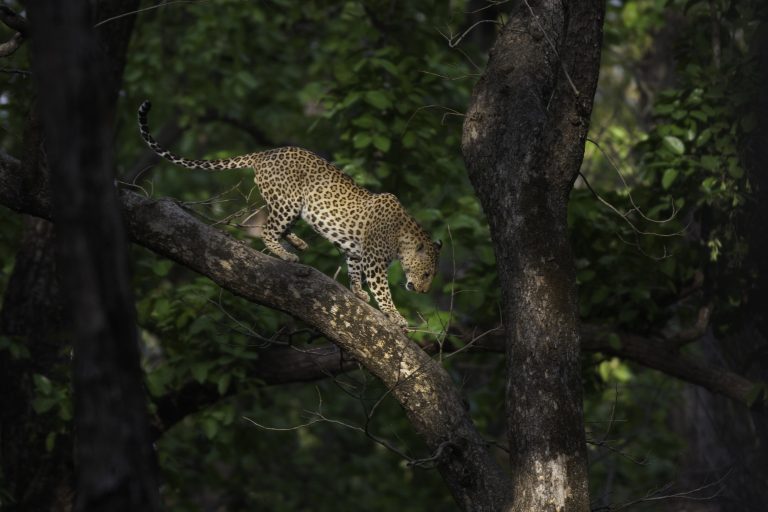 Himalayan Trillium: It is a common herb of the Himalayas. It is often locally called as Nagchatri.
Vegetation: It is found in temperate and sub-alpine zones of the Himalayas at an altitude from 2,400-4,000 metres above sea level.
Uses: The herb has been used in traditional medicine to cure diseases like dysentery, wounds, skin boils, inflammation, sepsis, as well as menstrual and sexual disorders.
Found in: India, Afghanistan, Pakistan, China, Nepal, Bhutan have been home to this species.
India: In India, it is found in four states only- Himachal Pradesh, Jammu and Kashmir, Sikkim, and Uttarakhand.
Concerns: In recent years, the plant has become one of the most traded commercial plants of the Himalayan region, due to its high medicinal quality.
Recently, its value has increased manifold as experiments have shown it is a source of steroidal saponins and can be used as an anti-cancer and anti-aging agent.
Status of leopards in India, 2018 Report
News: Union Environment Minister has released the Status of Leopards in India 2018 Report.
Facts: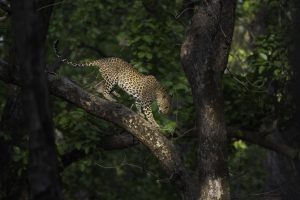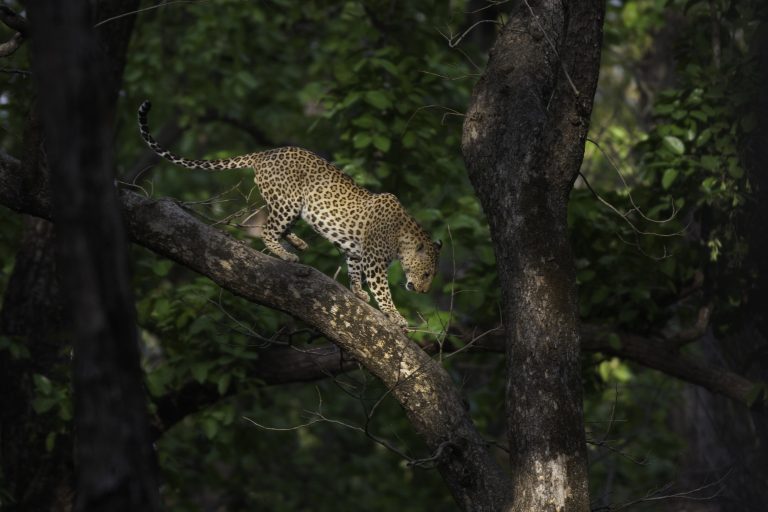 Key Takeaways from the report:
Method Used: The leopard population has been estimated using camera trapping method apart from satellite imaging and field work by teams of forest officers.
Leopards in India: There are 12,852 leopards in India as of 2018 as compared to the previous estimate of 7910 conducted 2014, an increase of 60% in 4 years.
Highest Number of Leopards: The highest concentration of the leopard in India is estimated to be in Madhya Pradesh(3,421) followed by Karnataka(1,783) and Maharashtra (1,690).
Region Wise Distribution: As for region-wise distribution, the highest number of 8,071 leopards were found in central India and eastern ghats. In the northeast hills, there are just 141 leopards.
Concerns:

Fragmentation of forests as well as the quality of forests
Human-Leopard conflict: Leopards are not like tigers who don't like humans and therefore don't venture out.Leopards are far more adaptable and when loss of habitat takes place, they move closer to human settlements and that's when the conflict takes place.
Poaching
Depletion of natural prey among others.
Super Hornet fighter jets being tested for Navy use
News: Boeing has announced the successful demonstration of the compatibility of its F/A-18 Super Hornet fighter jets with the Indian Navy's aircraft carriers as part of its pitch for the Navy's fighter procurement.
Facts: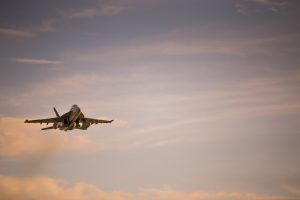 Super Hornet Fighter Jet: It is the world's most lethal, advanced, combat-proven, multi-role frontline fighter-jet.
Developed by: The jet has been developed by US Aerospace Company, Boeing.
Key Features

Multi-role Superiority: Capable of tactical strikes, air reconnaissance, air defense, and maritime roles.
Cutting-edge Technologies: Enhanced computing and data link, advanced cockpit system, signature improvements
Lifecycle Affordability: Lowest cost per flight hour among all U.S. tactical fighters in production.
Mutated coronavirus strain in UK
News: A mutated variant of the novel Coronavirus has been associated with recent Covid infections in the United Kingdom.
Facts:
New Mutant Coronavirus: The mutant virus has been identified as N501Y and is likely to be a mutation in the spike protein.

Spike Protein: Coronaviruses including SARS-CoV-2 which causes Covid-19, get their name from the "corona" or crown shape created by the protein "spikes" on their surface. These spike proteins bind with human proteins to initiate the process of infection.

Where has this variant come from? The variant is unusually highly mutated.The most likely explanation is the variant has emerged in a patient with a weakened immune system that was unable to beat the virus.Instead their body became a breeding ground for the virus to mutate.
Why is this variant causing concern?

It is rapidly replacing other versions of the virus
It has mutations that affect part of the virus likely to be important
Some of those mutations have already been shown in the lab to increase the ability of the virus to infect cells.

Will the new coronavirus strain make the new vaccines ineffective? The presumption is that current vaccines would still be effective against the variant as vaccines induce broad immune system responses besides just prompting the immune system to make antibodies to the virus, so they are expected to still work.
What is Mutation? It is simply a change in the virus' genome: the set of genetic instructions that contain all the information that the virus needs to function.
When the virus replicates, this set of instructions needs to be copied but errors can creep in during this process.
Depending on where in the genome mistakes occur, they can have a negative or positive impact on the virus' ability to survive and replicate. Or, as is the case the majority of the time, they may have no impact at all.